Educational Gadgets – Which is Best For Educational Advancement of Your Kid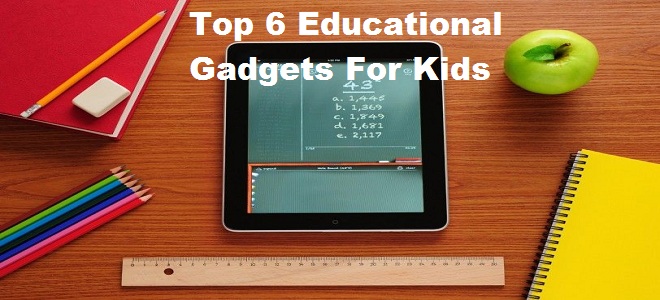 Most of the kids love technology these days. So, buying toys are a tough choice for parents. Educational gadgets ensure a healthy upbringing. They also help in imparting many good qualities and manners in kids.
Presently, all parents are searching for similar kind of toys. Kids seem to love such kind of toys. They tend to fall in love with them over and over again.
Finding the right toy is difficult, isn't it?
And I have exactly the thing for you. The following guide will help you in choosing the best educational gadgets for your kids.
Playskool Alphie
It is not a hidden fact that Kids love Robots a lot. So, they get addicted to new technologies when they get to play with them.  In addition to this, they also get to learn new things.
Playskool Alphie is an Electronic robot figure. Its design aims to help those kids who aren't yet school-going.
The robot comes loaded with interesting features such as developing vocabulary, introducing letters, shape sorting, special reasoning, etc.
The working of Playskool Alphie is simple. Insert an activity card into the chest panel of the robot and it starts performing its work.
There are lots of cards that come along with the robot and there is a backpack available to store those cards in.
Furthermore, Alphie Robot also has other fun features. Singing, playing music, animations, etc. tend to keep the kid recreated.
Learning Laptops
Learning Laptop is an amazing electronic toy that comes with simple yet powerful features for learning activities and games.
It teaches preschooling kids numbering from 1 to 10 with voice commands. The kids get to learn about the Alphabets from A to Z with vocal sounds.
Many of these laptops come with decorations. These decors include cartoon characters, superheroes, etc which entices the kid. This keeps the fun factor alive as well as teaching the kids at the same time.
The laptop has a LED display which makes it one of the best educational gadgets. The toy offers music and melodies to maintain the fun activity and keep the kids engaged.
VTech – Mobigo
A portable gaming system that is easy to carry around. VTech Mobi is perfect for kids. The best part is It comes with a touchscreen facility. So, the kids can touch, listen, look and learn while playing many learning games and activities.
The learning activities include teaching vocabulary spelling, mathematics and many more. The system has a colorful design which comes with a durable QWERTY slide-out keyboard.
The slide-out QWERTY keyboard helps the kid familiarize with the keyboard. In a similar fashion, the touchscreen technology makes learning interesting and fun for the kids.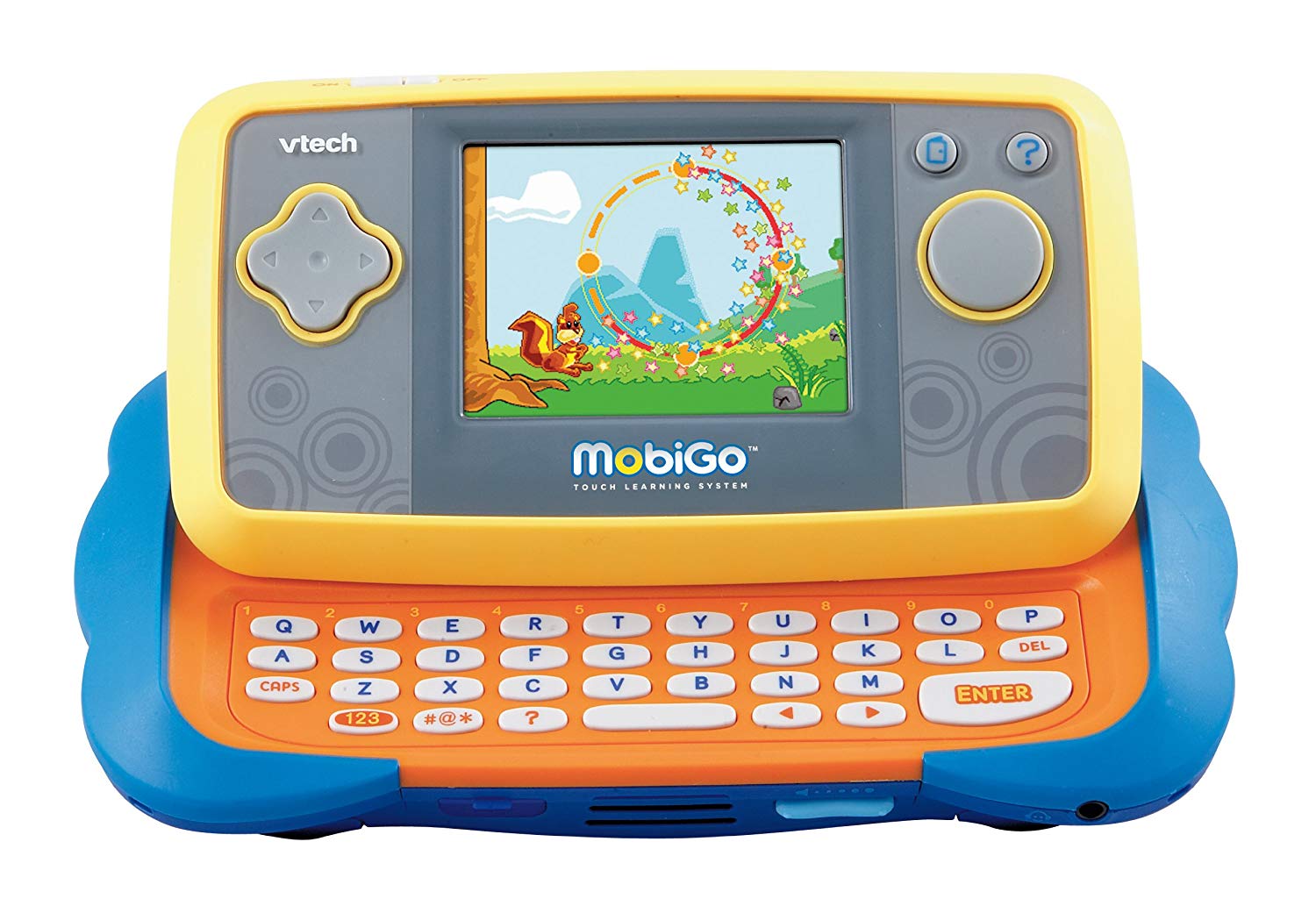 Firefly Mobile Phone
These toys are actual and functional cell phones developed only for kids. This eases a lot of tension from the parents who will be aware that their children can reach them out at any point in time.
The Firefly Mobile Phone comes with features like making calls, sending texts, listening to music, watching videos and sending and receiving text messages.
Due to low call rates, kids can make calls to their parents anytime. Furthermore, parents can monitor the usage and keep the costs under control.
Celestron SkyScout
For the kids aged 8 and above, Celestron SkyScout is an exceptional educational gadget. This unit is full of advanced features which is sure to keep the kids entertained at all times.
Your children can simply point at any star in the sky and then click on it to get more information. The gadget has a USB port which enables the downloading of databases updates easier.
The Celestron SkyScout consists of many important characteristics such as identifying more than 6,000 stars, planets, and constellations with an inbuilt GPS technology.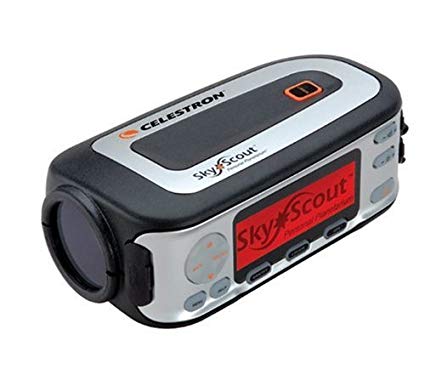 Interactive Book System
For kids, learning to read can be very entertaining with an interactive book system. Several companies such as VTech, LeapFrog, etc. have developed this reading system. The system comes with books, cartridges, and pens.
The working of the Book system is simple. Whenever the child places the pen in different parts of the page, the book is read automatically.
The child can also play various games and activities in these Interactive Book systems. Each of these systems come with either one or two books. There is an option for purchasing of additional books with cartridges.
Educational Gadgets – A Must for Kids
With ever-evolving technology, it becomes crucial to make the right use of it from the start. For children, technology is the medium of learning essential things in a fun and simple way.
The more kids get to utilize these learning toys, the sharper they will become. It improves their knowledge and their learning capabilities.
About Author