Must Know Technology Trends In Education system For Last 5 Years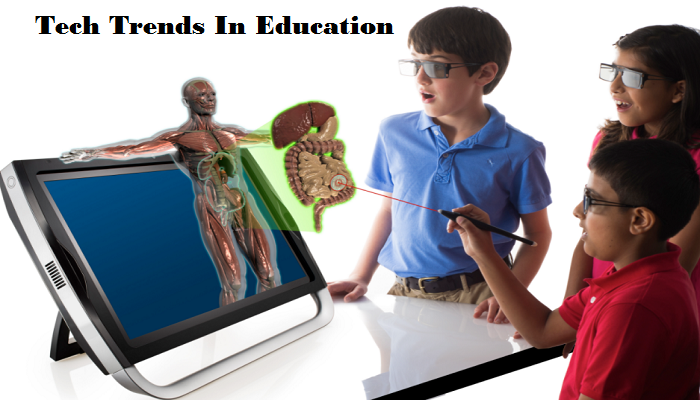 Famous scholars have often said that education is never constant. It is the system of learning that keeps on changing and updating on its way.
Recently, education is undergoing drastic changes. Computer screens are replacing books and copies. Present day schools are employing e-learning methods to teach students.
Apps are helping people to learn anything, anywhere. In addition, with the entry of AI in smart homes, people can know and learn in comfort.
Keeping education in the background, we find educators and policymakers joining hands with technological industries. Corporates are making assistants who will help the user answer all complex questions.
People are using educational apps which help them to learn even during traveling. Schools are turning into smart classrooms.  Educational Councils are launching their apps to aid the student with learning. In this regard, engineers are setting certain educational trends.
What is Education Technology?
Education is turning into the knowledge economy. Education and technology are moving together parallelly. Robots, A.I devices such as Amazon Echo, Google Assistants, Siri, etc. are taking over the public and personal platforms.
With this in mind, education technology is still facing some serious with AI. Often, data gathered from people are biased and low in quality.
The cost to generate and accumulate data is also high. Furthermore, personal information security is not guaranteed.
Since the last 5 years of the knowledge, industries are playing a crucial role. Countries like the USA, Canada, Australia, the UK, etc., all have shown incredible progress in terms of educational technology.
They are setting trends for other nations to follow. Nonetheless, we will discuss 7 trends that are changing the system for the last 5 years.
Change in the school system
On the grass root level, schools are changing in terms of digitalization. Classes are becoming smarter by using strong connectivity and machine learning process.
Students are learning every information using computer or apps. Parents can connect to schools using live chat options.
Students are also taking help of Google learning apps to understand any concept. Tech giants are improving their services to provide quick solutions.
Smartphone Learning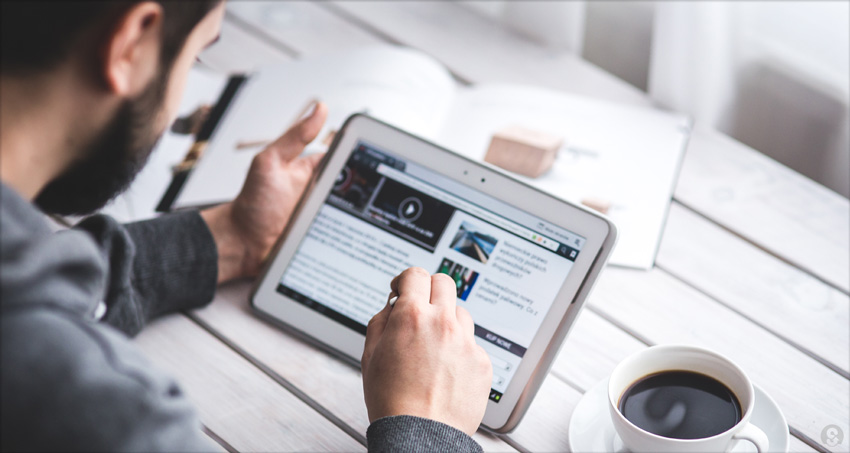 Mobile learning is the most followed trend in the last 5 years. Students, teachers, and parents are using tools like the WiFi, iPads, smartphones, mini laptops etc to teach and learn.
This step towards digitalization is addressing a large audience at the same time.
For example, YouTube videos address a mass of people instantly. This step is enhancing the process of interaction.
In addition, with the entry of Alexa, Siri, and Cortana, we can get answers with the use of voice-search.
Other Trends To Follow
Big Data Tools

– Big data finds itself in industrial and educational sectors. Teachers and professors use signals to learn about the progress of the candidate.

Learning through blend and Flip

– Blending and flipping in education is necessary. Modern classrooms show short videos to the students. Finally, discussions and debates take place.
At times, students are given work on similar topics. These simple methods of learning, bring more interest to the student.
Online courses

– This trend is beneficial for distance learners and job seekers. Students can opt for online courses and learn within their comfort hour.
It is flexible and students in foreign countries take up loads of online courses without hampering their studies.
Learning made easy
Customized learning
Every learner has different needs and prerequisites. Some want basic information, while some want knowledge. To help us with this, customized learning has been introduced.
Here, readers or learners can learn through interaction with tools. Each tool will cater to what they wish to learn. We can use Siri to get immediate answers.
Making education fun
Nothing can be better than playing games while learning. Game developers are introducing new video games. These are interactive and teach basic values about cooperation, rewards, and group norms.
Clash of Clans is a classic example. Teachers are also trying to design cooperation, motivation, interaction based on the game pattern. This will change student behavior pattern.
Note for the Reader
The changes in the education system are shaping young minds. Furthermore, the trends that are gaining momentum will change the learning process.
In fact, machine learning is creating a huge impact. In the last five years, we are learning through apps more than teachers themselves.
But there are some serious flaws with AI we must always remember despite its pros. Therefore, we need human efforts. We cannot forget that a tool is an invention of man.
About Author